Your Group, Your Vision
The IRS Group is the leading service provider in the fields of bodywork and paintwork, smart repair, hail repair and interior and wheel rim valeting.
Our success is based on the "we" principle. We are very aware that it is our qualified and committed employees who make this success possible in the first place. We appreciate that indeed. We not only offer the security of a large company with the working atmosphere of a medium-sized enterprise, but also:
long-term job security
attractive, performance-related salary models
a wide range of personnel development opportunities
basic and advanced training opportunities
opportunities for international exchange or national change of job within the Group
career start with the IRS Group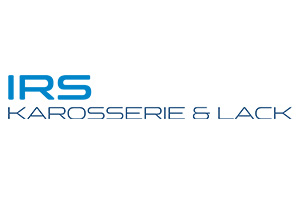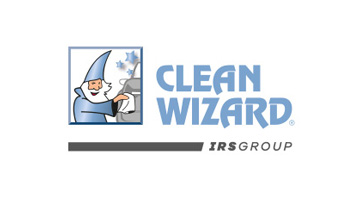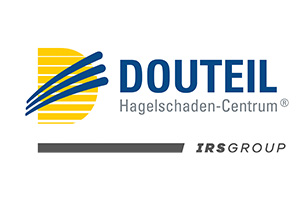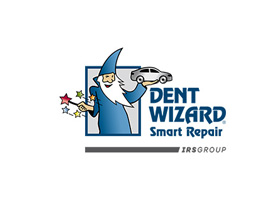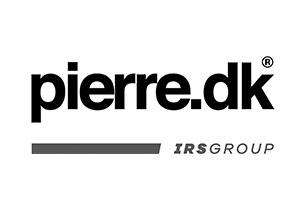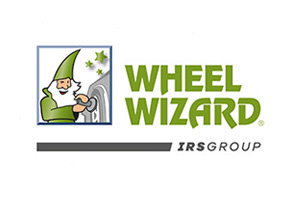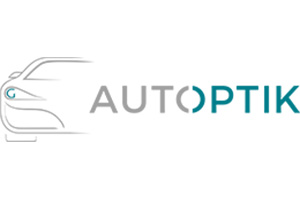 Our locations in Germany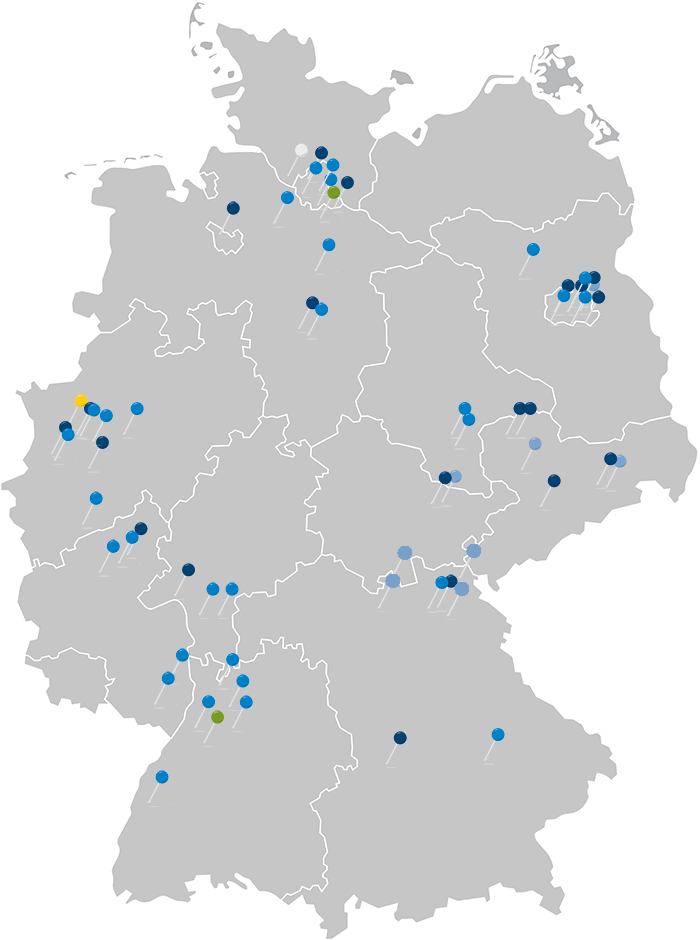 IRS Holding
IRS Karosserie & Lack
Dent Wizard
Clean Wizard
Wheel Wizard
AutOptik
Hagelschaden-Centrum Douteil
Our benefits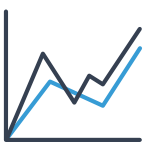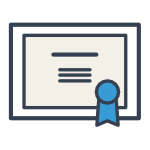 Advanced training opportunities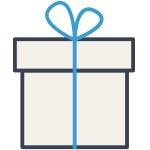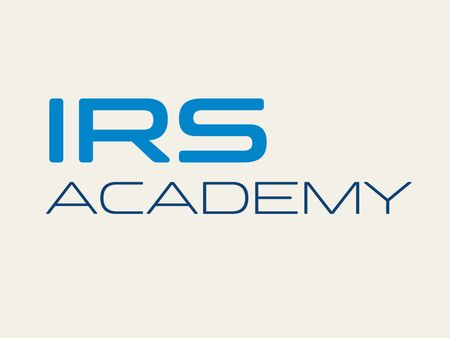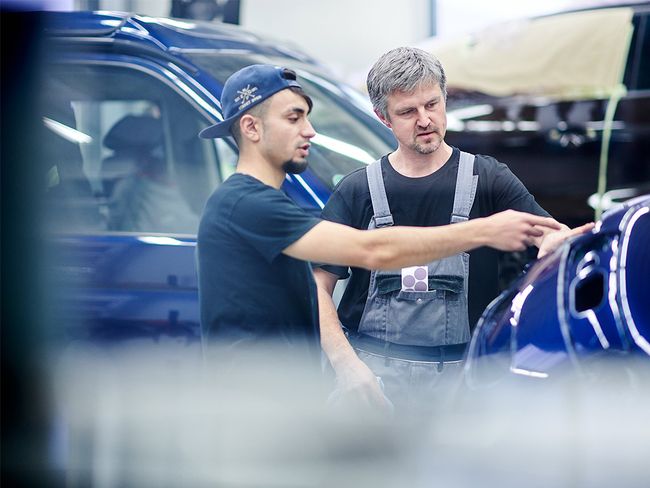 Our IRS Academy offers our colleagues the opportunity for continuous development at any time, so that they can learn about the latest trends and technologies. Our comprehensive training and education programme includes
in-house events as well as a programme designed together with our strategic partners and individual events. The concept of the IRS Academy includes advanced training offers in the technical as well as in the commercial area.
Insights into our everyday life!
Let your future colleagues tell you why they like working at the IRS.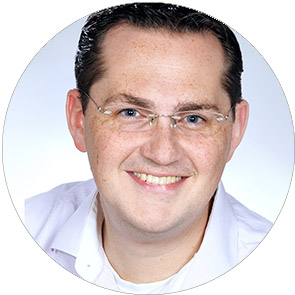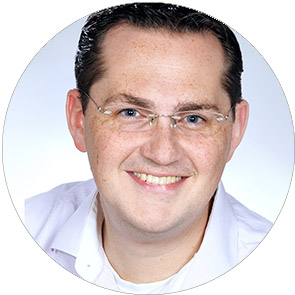 Benjamin Kahl is where a number of threads come together: Together with his 23-strong team, he keeps an eye on the financial processes of our Smart Repair & Hail division. To manage these reliably, you need the right systems, of course. But above all, a well-coordinated team that fits together well and enjoys working together. Benjamin Kahl at Dent Wizard, a major holding of the IRS Group, among other things, built up the IT and finance departments and developed them further at the IRS Group.
"At our company, you have to prepare for new tasks every day. That's also what I particularly like here and what has kept me here since 2006. I often lacked such variety at my previous employers. Due to the enormous growth of the IRS Group, there is individual freedom for everyone. You constantly learn new things here, are given a lot of responsibility if you want it and thus also develop quickly - professionally but also personally."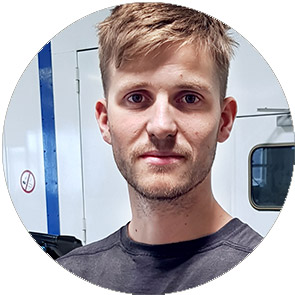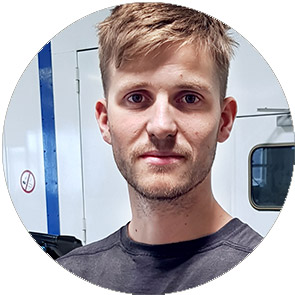 Vehicle painter Jakov Rukaber has been at the IRS claims center Meyer Ronnenberg since his apprenticeship in 2011. For him, our mixture of a familiar working atmosphere and the security of a large company is particularly appealing. This is also reflected in the diversity of his tasks.
"The customers we serve as the IRS Group, primarily insurance companies and large car dealerships, expect particularly high quality standards. This applies, for example, to the composition of paints. That's why we work here only with original spare parts and therefore also always on the cutting edge of technology. That's quite something."

"I therefore still enjoy doing the job very much; it challenges me every day. And even if you want to go in a different direction at some point, such as becoming a master technician, you have plenty of opportunities for further training after your apprenticeship."
A 6-month long-term internship at the IRS Group convinced Jasmin Westermann: She wants to become a vehicle painter - at the IRS Damage Center Bahrenfeld in Hamburg. She has now already completed the first year of her apprenticeship - and she is still enthusiastic about the variety of tasks and the responsibility that one already bears as an apprentice.
"I grind the new parts, fill bumpers, fenders and body parts - but no two jobs are the same, because I always have to take into account the individual wishes of the customers. So the job involves quite a bit of creativity. Boring looks different, and of course that's what I like."

"In our team here, there are eight colleagues together with me. If I ever need support or have questions, I know I can ask anyone here for advice. In general, it's very family-like here. Despite all the fun I have working here with my colleagues, I'm challenged every day because many tasks require a high level of concentration."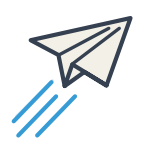 Contact
Still have questions about your IRS career?
Tom Beyreuther is looking forward to your contact