FULL SERVICE CAR REPAIR IN KAMP-LINTFORT
Under the workshop roof of the IRS Kamp-Lintfort there are three specialized enterprises, which offer you a 360° damage management. In addition to the bodywork and paint store of IRS Bayertz, Dent Wizard with its comprehensive Smart Repair offer - dents and scratches as if by magic - is also located in Kamp-Lintfort. The combination location becomes of the hail damage center Douteil as specialized enterprise for repair of hail damage completely. One contact point - everything from a hand. That is IRS Bayertz Kamp-Lintfort.
Accidental damage repair
Hail damage repair
Minor damage repair
EUROGARANT - GUARANTEED THE RIGHT CHOICE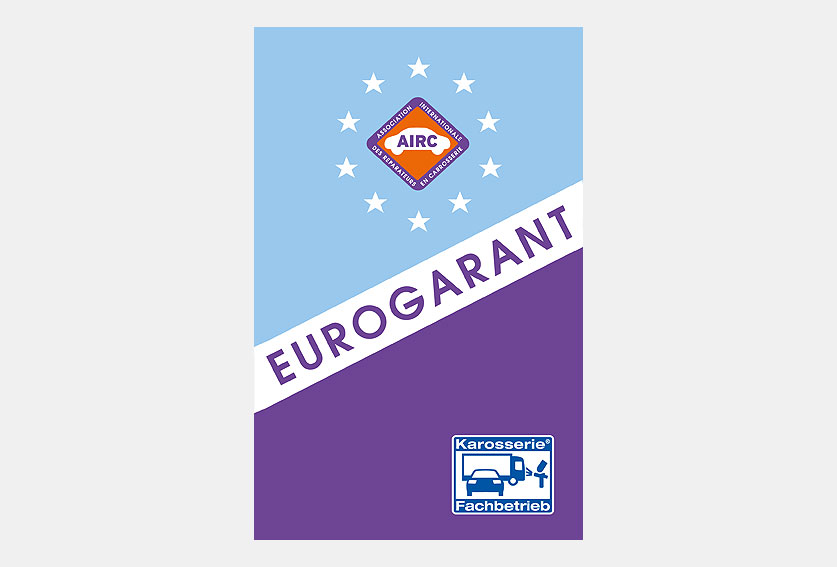 With such a wide range of repair stores, choosing the right one is not always easy. Who can guarantee that your accident damage will be repaired and painted properly and without defects?
The certified Eurogarant body store.
EUROGARANT against loss of value
Proof of performance with letter & seal
Europe-wide service
EUROGARANT - A good address
Eurogarant body stores are members of the Central Association of Bodywork and Vehicle Technology and the Association Internationale des Réparateurs en Carrosserie. This means that these companies are subject to the strictest requirements, which are regularly checked by a recognized, neutral testing organization. In Germany, these are TÜV or DEKRA.