Contact
If you have any further questions, you will find our contact persons below. In addition, you are also welcome to use our contact form..
Our headquarters of IRS Holding GmbH is located in Rellingen, near Hamburg.
Address: Halstenbeker Weg 96b | 25462 Rellingen
E-Mail: info(at)irs-group.com
Phone: +49 4101 8169 260
Your central point of contact for insurance companies, vehicle owners and fleet customers. This is where the damage reports come in, are recorded according to the specified processes of our partners and are scheduled for repair.
E-Mail: kundencenter(at)irs-group.com
Phone: +49 351 2780 7606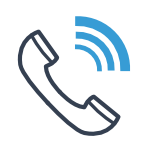 Do you have further questions about our business areas, would you like to make an appointment or something else entirely? No problem.
Just fill out the contact form. We will get back to you as soon as possible.