Everything from a single source
From accidental damage to parking dents, from Panamera to Panda, from fleet managers to novice drivers. Every claim is in good hands with the experts at IRS.
With accident repair, Smart Repair, car glass, wheel rim repair and vehicle valeting, we repair all damage and contamination to the vehicle professionally and efficiently. Our teams work independently of manufacturers and on the basis of transparent cost estimates. With the "repair instead of replacement" principle, we always guarantee the economically and ecologically best repair solution.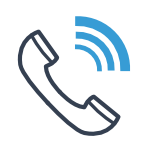 Any further questions?
We will be happy to help you.
We look forward to your contact by e-mail.