YOUR CERTIFIED TESLA WORKSHOP IN DÜSSELDORF
The IRS Bayertz-ACR car workshop and paint shop is your Tesla partner and specialist for paint repairs and insurance damage in Düsseldorf.

In 2009, Auto-Center-Rheinland GmbH was founded by the Bayertz family, which has been in the accident repair business for three generations. "Now known as IRS Bayertz-ACR, we are the workshop for electric mobility in Düsseldorf and the surrounding area. This was then also confirmed to us by the official TESLA partnership obtained in 2015. In addition, we specialize in handling insurance claims, as we know the requirements for smooth processing in the interests of our customers through decades of cooperation with insurance companies and leasing companies." We will continue to remain true to our family motto 'Competence by Tradition, Committed to the Future', and provide our customers with the service concept according to this claim.
We offer an all-round service for you and your car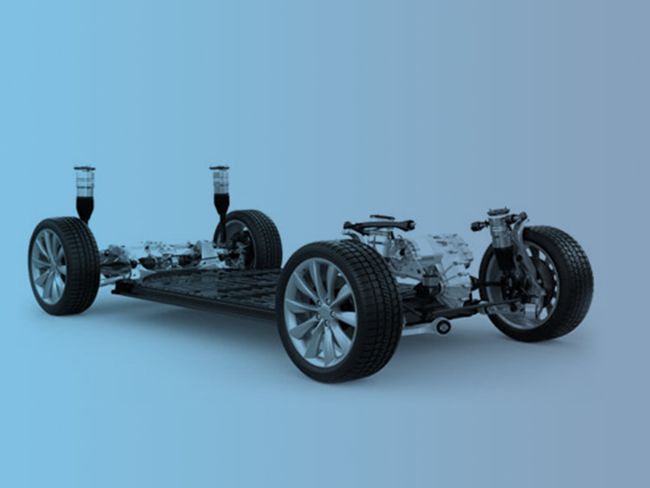 Professional paint repairs
Paintwork by arrangement
Certified specialist for aluminium repairs
Certified Tesla repair partner
Tyre service
Rim repair
Bodywork repair and straightening

Scratch and paint damage repair
Glass repair and replacement
Repairs according to manufacturer's specifications with original spare parts
Electronic wheel alignment
Specialised in all German makes
Accident damage repair of all kinds
Service
We are here for you.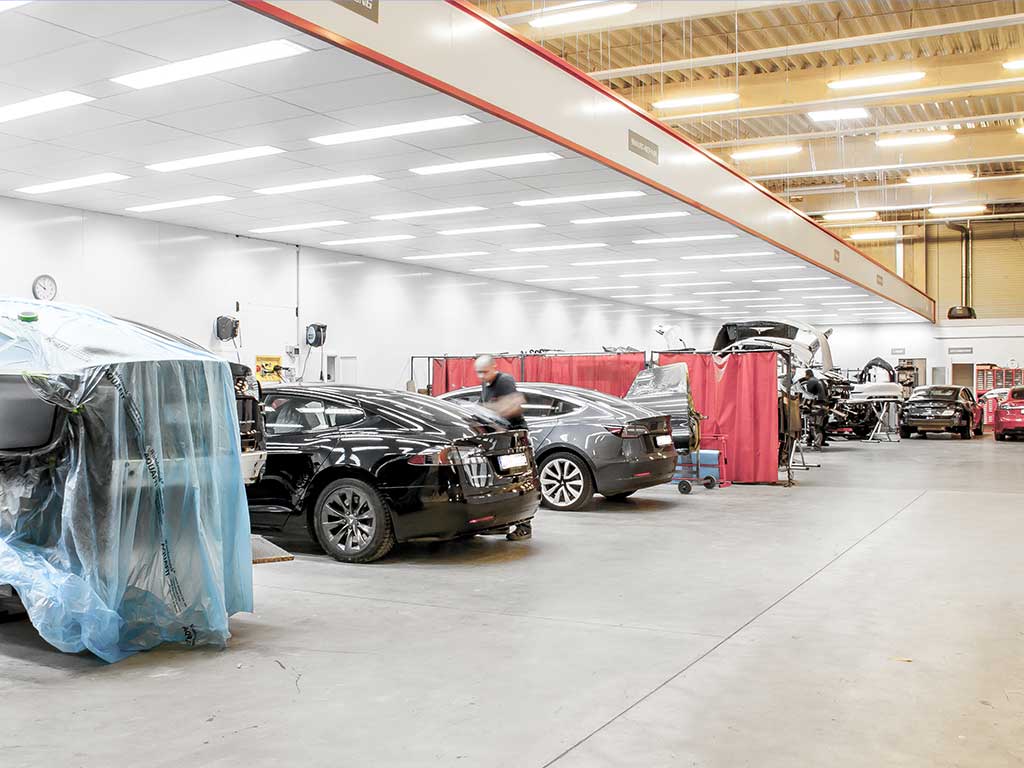 Competence
Tesla Body Shop since 2015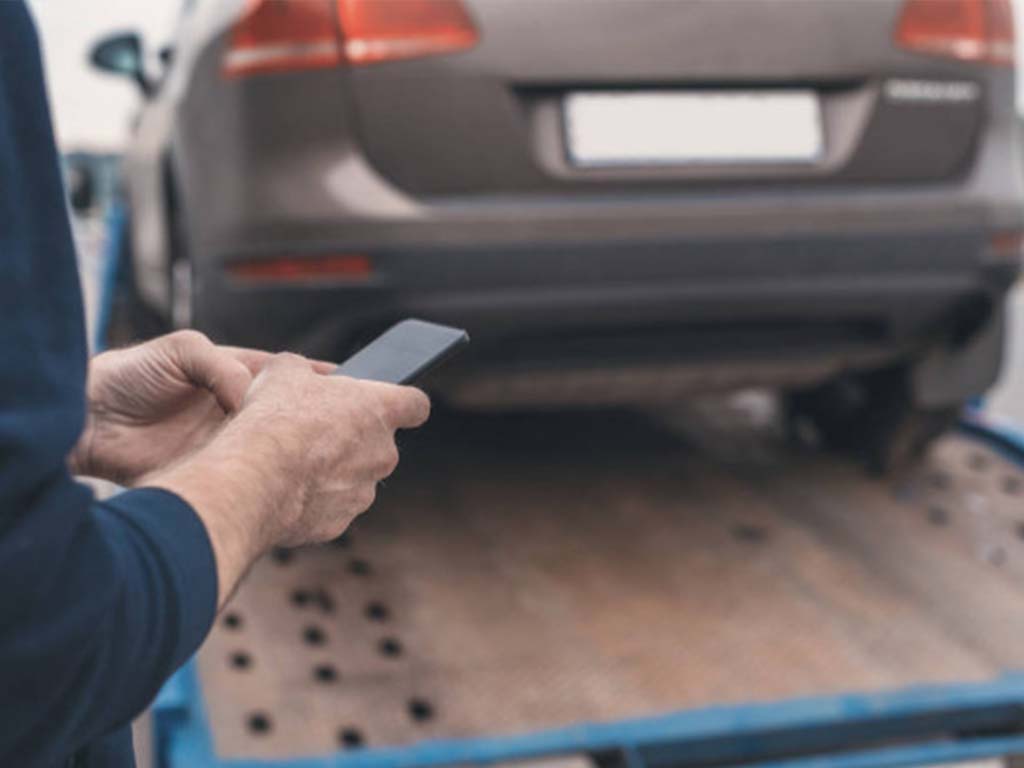 Fetch Service
Vehicle pickup & drop-off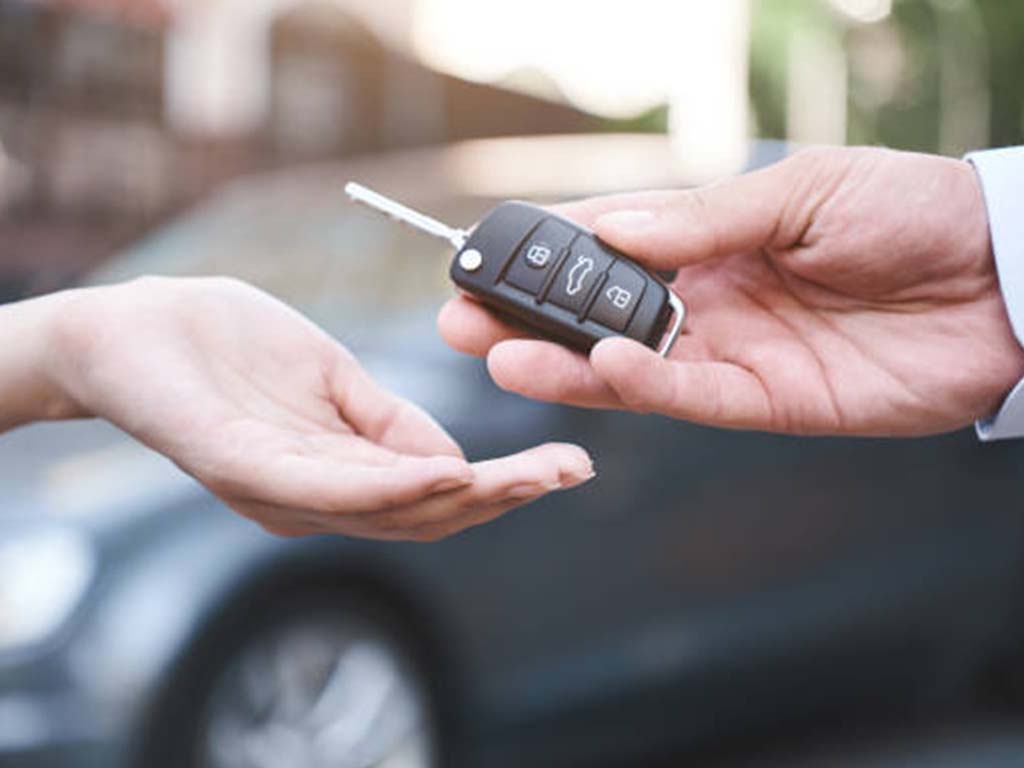 Replacement car
With us you stay on the road.
EUROGARANT - GUARANTEED THE RIGHT CHOICE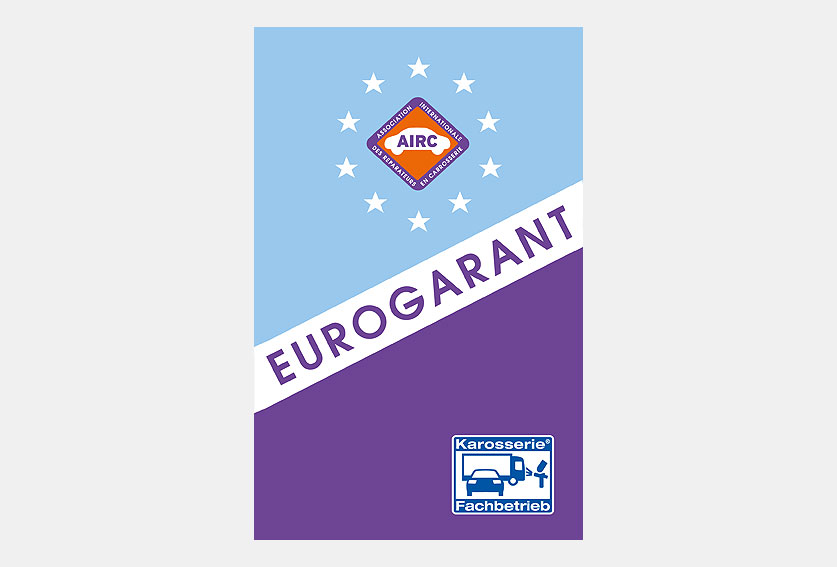 With such a wide range of repair stores, choosing the right one is not always easy. Who can guarantee that your accident damage will be repaired and painted properly and without defects?
The certified Eurogarant body store.
EUROGARANT against loss of value
Proof of performance with letter & seal
Europe-wide service
EUROGARANT - A good address
Eurogarant body stores are members of the Central Association of Bodywork and Vehicle Technology and the Association Internationale des Réparateurs en Carrosserie. This means that these companies are subject to the strictest requirements, which are regularly checked by a recognized, neutral testing organization. In Germany, these are TÜV or DEKRA.

"That my accident damage would be immaculately repaired is something I took for granted, but I was emphatically impressed by the superior service with free replacement car and ride service."
S. Weber (DKV)
"I am satisfied without exception. An unsightly paint damage was repaired professionally and quickly. At ACR, I felt well and fairly treated from the very first telephone contact. The advice was very comprehensive and understandable. The replacement car provided to me free of charge was very well maintained. Many thanks to the entire team. I am happy to recommend ACR to others!"
C. Schweizer (SCM Agentur)
"ACR provided me with impeccable support in the settlement of an insurance claim. I never thought a claim could be resolved so smoothly. Thank you so much!"
D. Pluhm (Deutsche BauFinanz)