YOUR BODY AND PAINT EXPERTS
Competence from tradition, committed to the future
As early as 1945, Willy Bayertz founded the car paint store Willy Bayertz as a classic craft business in Düsseldorf, therefore laying the foundation for today's ultra-modern car repair IRS Bayertz operation.
A lot has changed since the beginning. Technology, working methods and materials are constantly being developed and our employees are regularly trained and educated. But one thing always remains the same: the focus of our interest is the car. We offer our customers all the important services of a car workshop. These include accident repair, paintwork, car glass repair and spot repair. In addition to masterful repair work, our customers benefit from efficient workshop processes. For you, this means fast and professional repairs. Quality, service and customer proximity are a matter of course for our bodywork and paint shop. These are the reasons for our good reputation.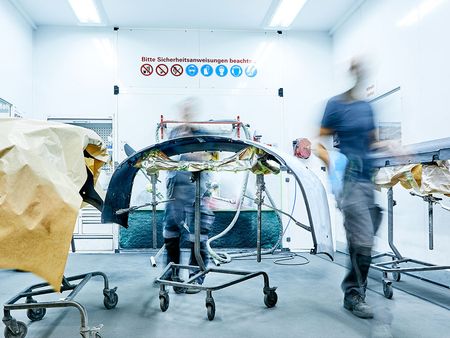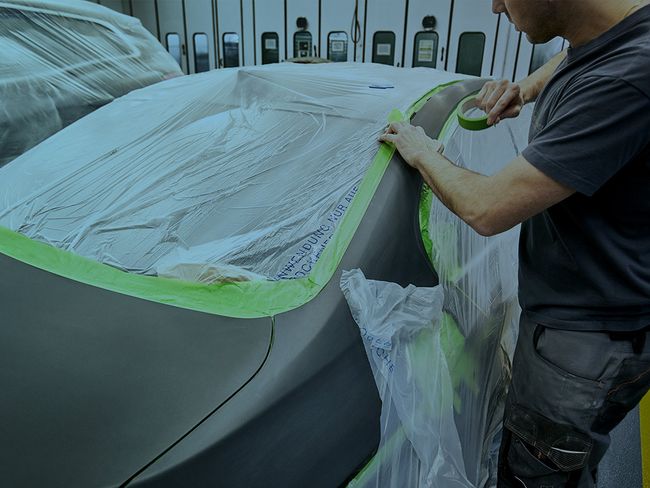 EUROGARANT - GUARANTEED THE RIGHT CHOICE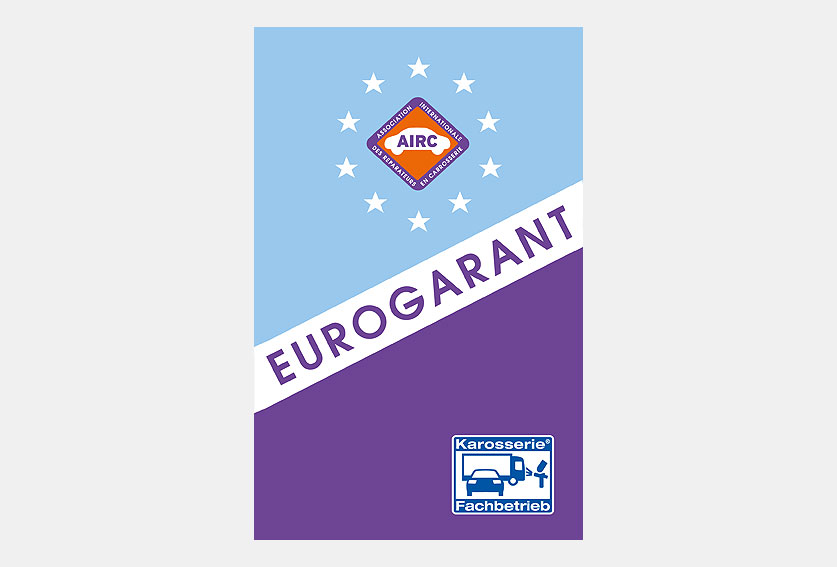 With such a wide range of repair stores, choosing the right one is not always easy. Who can guarantee that your accident damage will be repaired and painted properly and without defects?
The certified Eurogarant body store.
EUROGARANT against loss of value
Proof of performance with letter & seal
Europe-wide service
EUROGARANT - A good address
Eurogarant body stores are members of the Central Association of Bodywork and Vehicle Technology and the Association Internationale des Réparateurs en Carrosserie. This means that these companies are subject to the strictest requirements, which are regularly checked by a recognized, neutral testing organization. In Germany, these are TÜV or DEKRA.

My car was in the best condition after the repair. I was particularly impressed by the cleanliness inside the car as an extra service! Super performance!
Lennart Premm
Very satisfied. Company vehicle with worn exterior mirror and thick scrape in driver's door and smashed triangular window delivered. Was after the delivery thanks to workshop vehicle immediately mobile again and the vehicle looks on the side like new. Top!
Sebastian Kreutz
I am very positive and can not say anything negative! What I liked very much was that my car was picked up and brought back to me. That saves the way there and the time! I have been informed how long the repair will take approximately.
Sarah Reimers