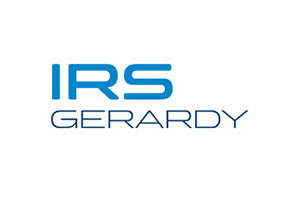 YOUR CAR REPAIR WORKSHOP IN KOBLENZ
For almost 50 years, the name Gerardy has stood for competence and experience in the fields of body repair and painting. At the main location in Poch, there is a state-of-the-art center for the accident repair of passenger cars as well as a commercial vehicle and caravan area geared towards large vehicles. The range of services is rounded off by the HUK car service as well as spot repair and glass service at the Koblenz branch near the city.
Durabull: Special roof coating against hail
Branch office close to the city in Koblenz for even more service
Partner workshop of HUK-COBURG Autoservice GmbH
Our services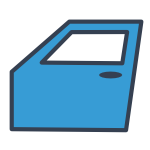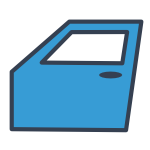 Above the chassis, only the highest quality standards and the latest technology apply to us.
The experience of our employees, as well as the most modern measuring equipment, which allows a precise analysis of the damage, guarantee an exact damage diagnosis and the perfect repair of the body of your vehicle. And thus an all-round convincing performance.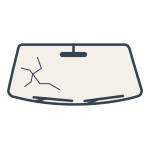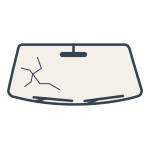 Whether it's stone chips, hail or other damage, our car glass experts will get you back on the road quickly.
In many cases, we can repair the windshield quickly and cost-effectively. If repair is not possible, we will replace any windshield in no time and, of course, exactly according to manufacturer specifications.
Whether signs of wear or extensive damage, we shine with competence, speed and performance.
An intact lacquer surface is the guarantor for durable protection against rust and other weather influences. So let us advise you, even if you only want to remove small scratches. With our computer-aided color measurement and the use of precise color mixing equipment, we always achieve the desired result, whether for spot, partial or complete painting.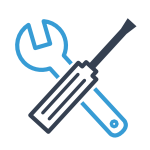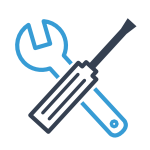 To have your vehicle technically repaired in one of our master workshops is not a question, but a matter of course.
Our renowned workshops are service partners of many well-known brands. Accordingly, our employees have many years of experience in servicing all brands and are well equipped to do so. Thanks to our ongoing training courses, they are always up to date, even when it comes to the latest models.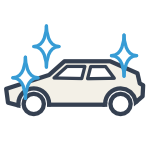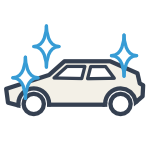 As far as protection against corrosion is concerned, the right aftercare is the best precaution. So that you can enjoy your vehicle for a long time.
Because often factory corrosion protection is simply not enough, especially if you plan to use your vehicle for a long time. And even if it is exposed to special everyday conditions, rust protection aftertreatment is always worthwhile.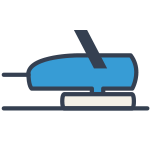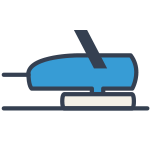 Die Reparaturmethode für kleinere und mittlere Lackschäden, die geringen Kostenaufwand und kurze Reparaturzeit auf den Punkt bringt.
Die Spot Repair Methode ermöglicht eine punktuelle Beseitigung von kleinen bis mittleren Lackschäden. Spezielle Farbmischanlagen ermöglichen die genaue Nachstellung des Farbtons, der zuvor computergestützt ermittelt wird. In wenigen Schritten wird so schnell und günstig ein perfektes Ergebnis erzielt.
EUROGARANT - GUARANTEED THE RIGHT CHOICE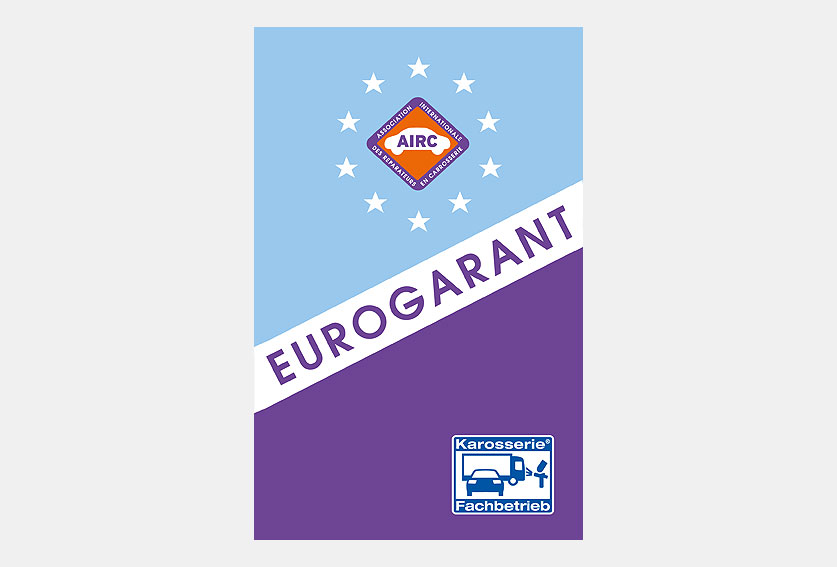 With such a wide range of repair stores, choosing the right one is not always easy. Who can guarantee that your accident damage will be repaired and painted properly and without defects?
The certified Eurogarant body store.
EUROGARANT against loss of value
Proof of performance with letter & seal
Europe-wide service
EUROGARANT - A good address
Eurogarant body stores are members of the Central Association of Bodywork and Vehicle Technology and the Association Internationale des Réparateurs en Carrosserie. This means that these companies are subject to the strictest requirements, which are regularly checked by a recognized, neutral testing organization. In Germany, these are TÜV or DEKRA.